ANGRY APES SOCIETY is a 9999-piece generative art collection and as it states in its bio, 'is not just another ape project'. With incredible artwork, comic book creation and hitting OpenSea's Top 10, this collection is a PFP best-in-class.
ANGRY APES SOCIETY sold out within minutes after launching on @fairxyz – which always catches our attention. And it's easy to see why.
Firstly, the artwork! The quality, straight off the bat, is well thought out and executed perfectly.
The collection quickly sailed into OpenSea's Top-10, which is an incredible achievement. From this, their community and Discord server has blown up with holders a.k.a. Ape Generals, Ape Captains and Ape Soldiers.
Besides its popularity, we're spotlighting Angry Apes Society because they're creating a comic book series as well! The creators stated…
"The main reason why we chose to make a comic book series was because we can use it in web2 and web3, to increase exposure and…revenue for the project,".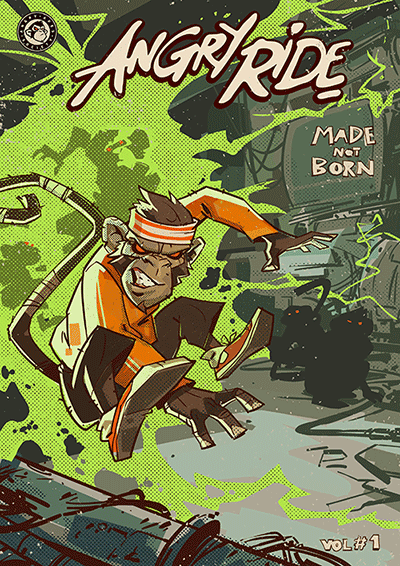 "Utility is an overrated topic…most of the time the utility that is promised…is not provided. We want to focus on increasing exposure for our project by leveraging our creativity. With more exposure, we get more demand, and this is translated into utility for our holders,".
The transparency of intentions is also something we appreciated about this project and, of course, the fact that they launched with us "We will be using @fairxyz because it makes minting fair for everyone, and it has lots of features that make the minting process smooth"
And they certainly leveraged the power of our free-to-use generative art feature, with…
And we're glad to hear it was a such simple and smooth process using Fair.xyz generative art tools.
Want to create your own collection, just like @AngryApesNFT did? Head over to our site and build a drop in a matter of minutes!
Check out the collection below – https://fair.xyz/collection/angryapessociety
For all your NFT creation needs, be sure to visit Fair.xyz – We're is empowering the next generation of creators, businesses and brands to create and launch NFTs, with no code or experience required.

Our goal is to create an industry-leading NFT launch experience for both collectors and creators that is secure, accessible and fair. Our proprietary technology removes gas wars, failed transactions and bots. From creators to businesses, we also work with the globe's largest institutions, brands and movements in order to bring ground-breaking and bespoke Web3 utility to life.