Conditions to Buy NFTs is a brand new feature that will enable creators to combine as many requirements or "conditions" as they like, in whichever way they like, to have full control over the sale of their collection.
For example, you could set a condition that requires someone to own two CryptoPunks AND know a passcode, OR be part of a Raffle Winners list to mint.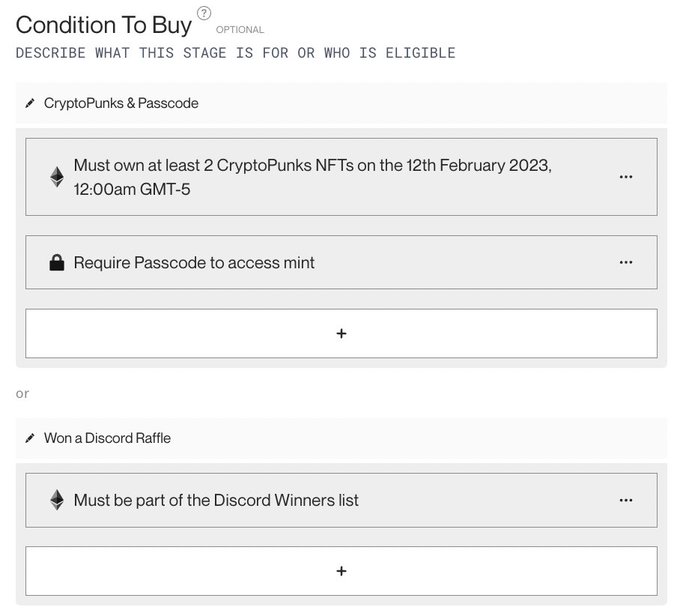 Also with Conditions To Buy NFTs, snapshots have never been easier. Simply input a collection name, set your ownership requirements, and when you want the snapshot to be. If it's in the future, don't stress – we'll schedule the snapshot for you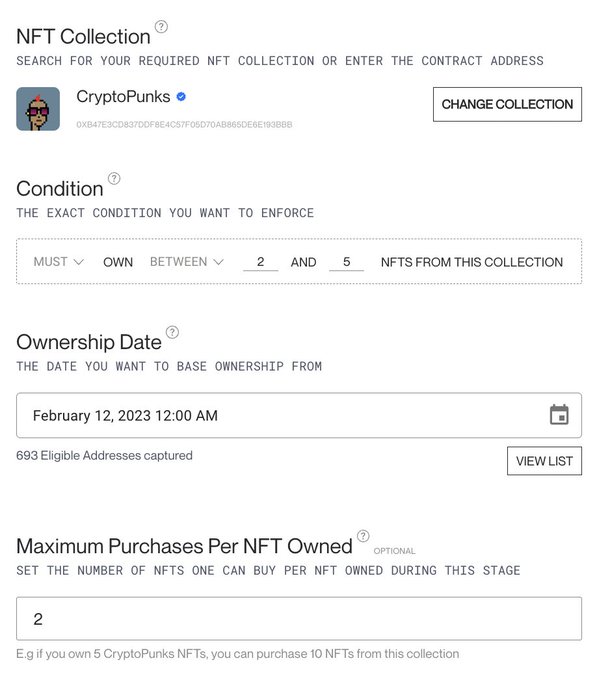 Build lists of wallet addresses that can mint from your drop, and decide exactly how many NFTs you want them to mint. Gas costs? We've got you. Updating your allowlist is 100% gas-free.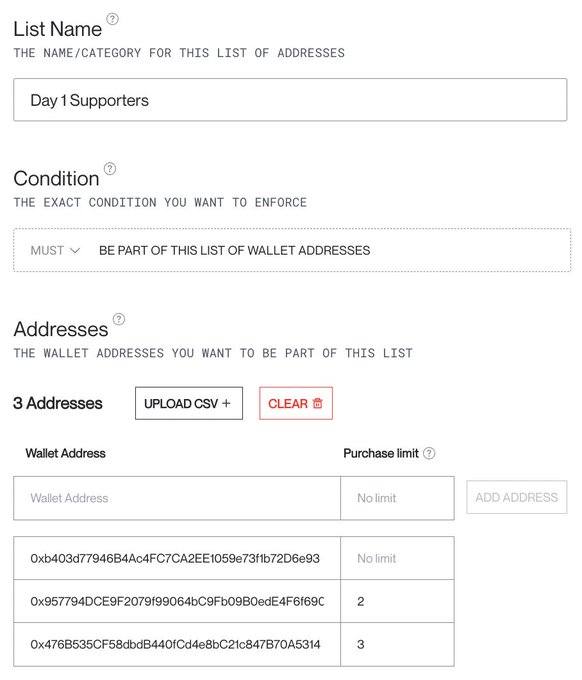 For a more in-depth tutorial on how to go through to the process of adding "Conditions to Buy" to your collection, be sure to check out our step-by-step video over on YouTube.
And Creators, this one's for you Has someone not been paying royalties on your prior artwork? Stand your ground! Build a Naughty List and ensure they can't mint your next drop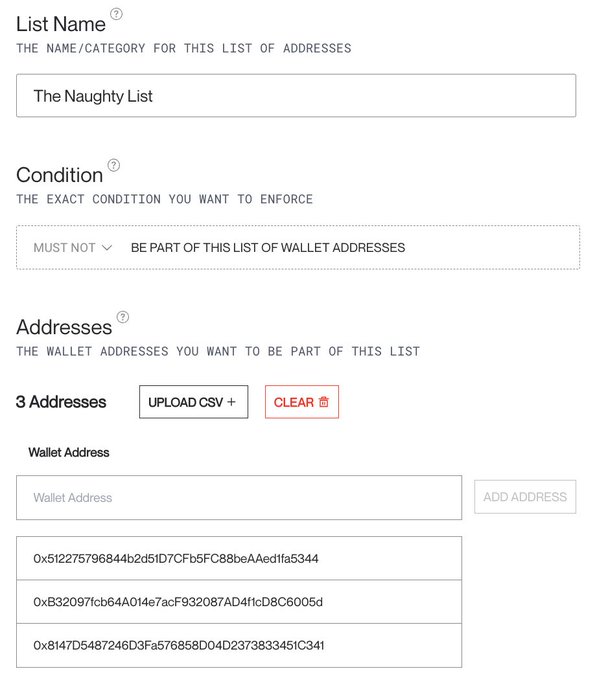 You can also gamify your drop. Drop a secret passcode during a Twitter Spaces, or create treasure hunts to unlock the ability to mint your artwork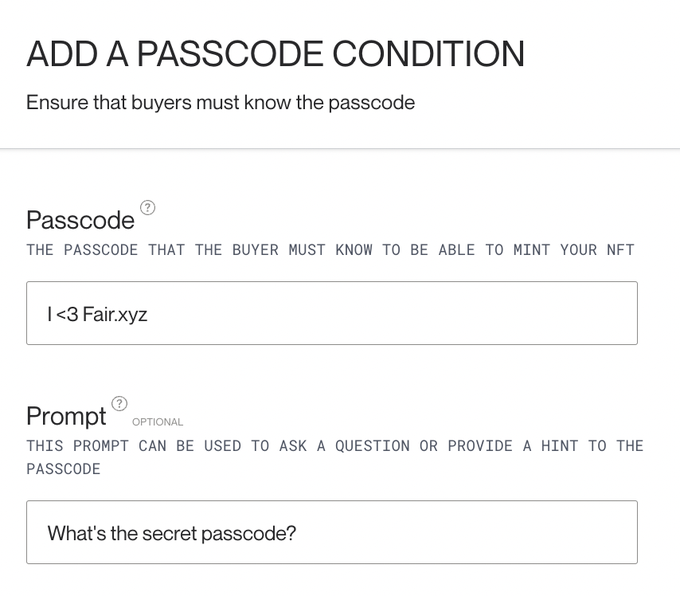 Conditions To Buy is 100% free to use for all creators! Simply click on 'Advanced Drop' when you start building on @fairxyz, and create the wildest drop mechanic you can imagine. This is just the beginning. More to come very soon.
Is there any Condition To Buy you'd like us to add? DM us with your suggestions as we're constantly building here at Fair.xyz.
For all your NFT creation needs, be sure to visit Fair.xyz. We're is empowering the next generation of creators, businesses and brands to create and launch NFTs, with no code or experience required.

Our goal is to create an industry-leading NFT launch experience for both collectors and creators that is secure, accessible and fair. Our proprietary technology removes gas wars, failed transactions and bots. From creators to businesses, we also work with the globe's largest institutions, brands and movements in order to bring ground-breaking and bespoke Web3 utility to life.